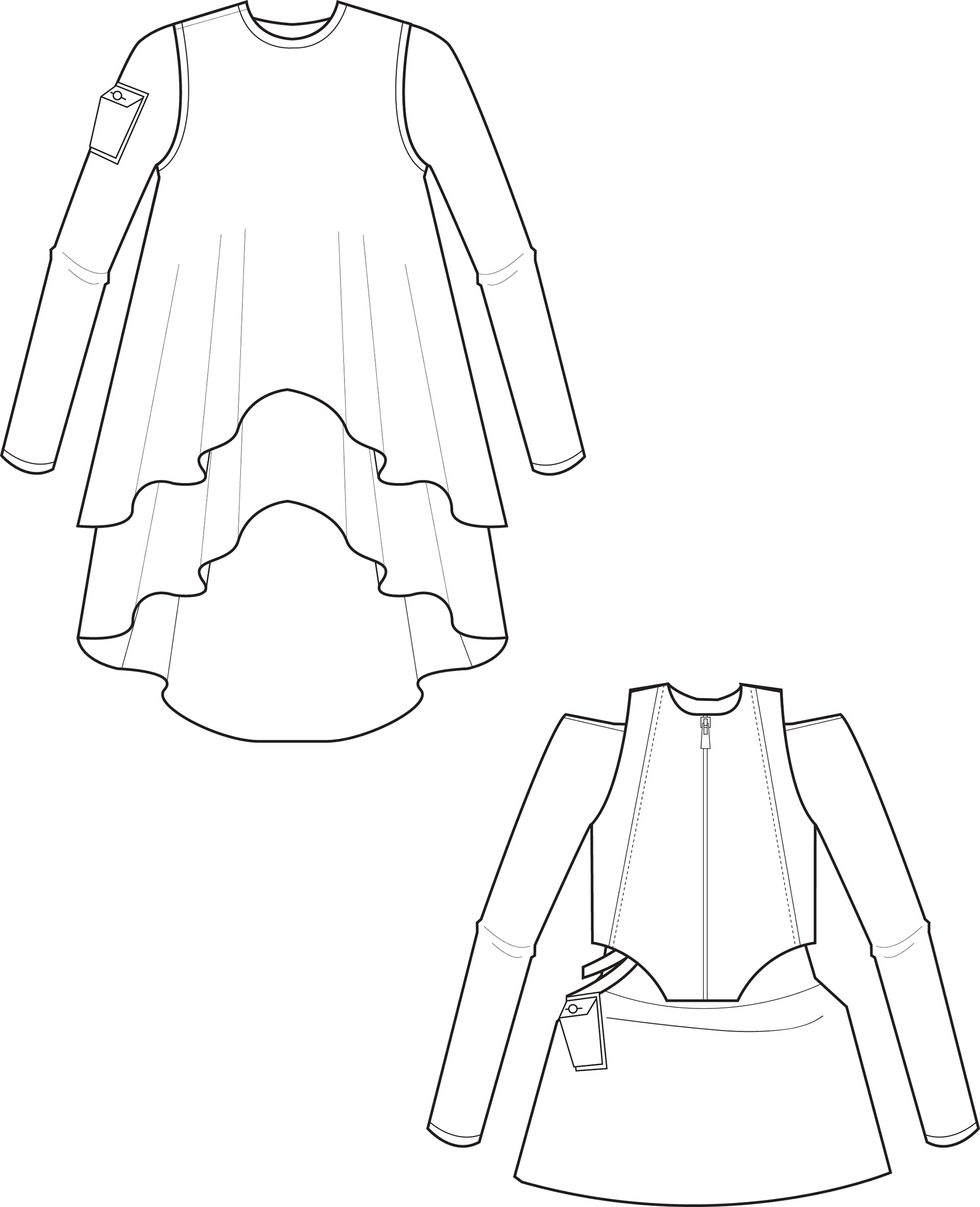 Lately, been so wrapped up in two jobs I've been hard pressed to find a moment to do some technical work and sketches but this silhouette and textures weren't fully realized with my past work. So... Going to continue working.
I have a grasp on the color story, but not on fabrics, trims or narrative. 
I do know its going to be both mens and womenswear in the collection.